Train Hard! Train Smart! 
Email
information@sluggers-academy.com

HOURS OF OPERATION:

January Hours: 
Monday - Friday 4:00-9:00pm 
Saturday & Sunday 8:00am-8:00pm
*Hours are subject to change, please call in advance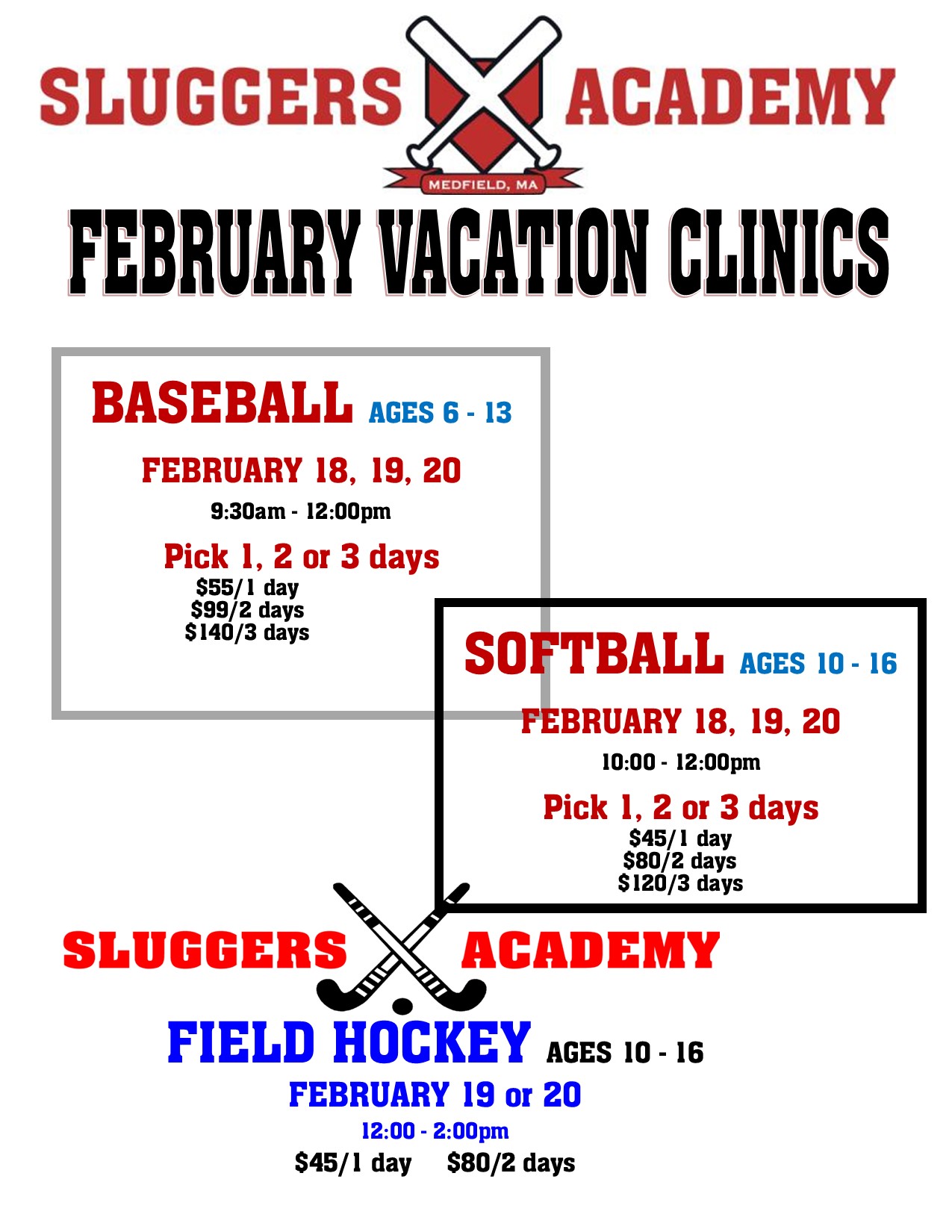 REGISTER HERE FOR FIELD HOCKEY
ADDRESS:

120 N.Meadows Rd
Medfield, MA 02052 
(508) 359-7111  
Near intersection of Rt 27 & West Street in Medfield. *GPS sends you to Medfield Transfer Station. We are about 300 yds away from the transfer station on the opposite side of street 

Sluggers Academy is committed to excellence in athletics as part of a larger commitment to excellence, education and character. Our goal is to engage the mind and body to elevate the spirit and empower the best effort for all associated with us.
We strive first and foremost to enhance personal growth and academic responsibility through athletic involvement. Our mission is to create an environment in which student-athletes develop skills for life while achieving competitive success.
We are committed to the physical and emotional well-being of our student-athletes and to the social development of each person as a whole. We provide coaches who regard themselves as educators, who will motivate each player to excel on embracing the discipline needed to reach their highest potential.